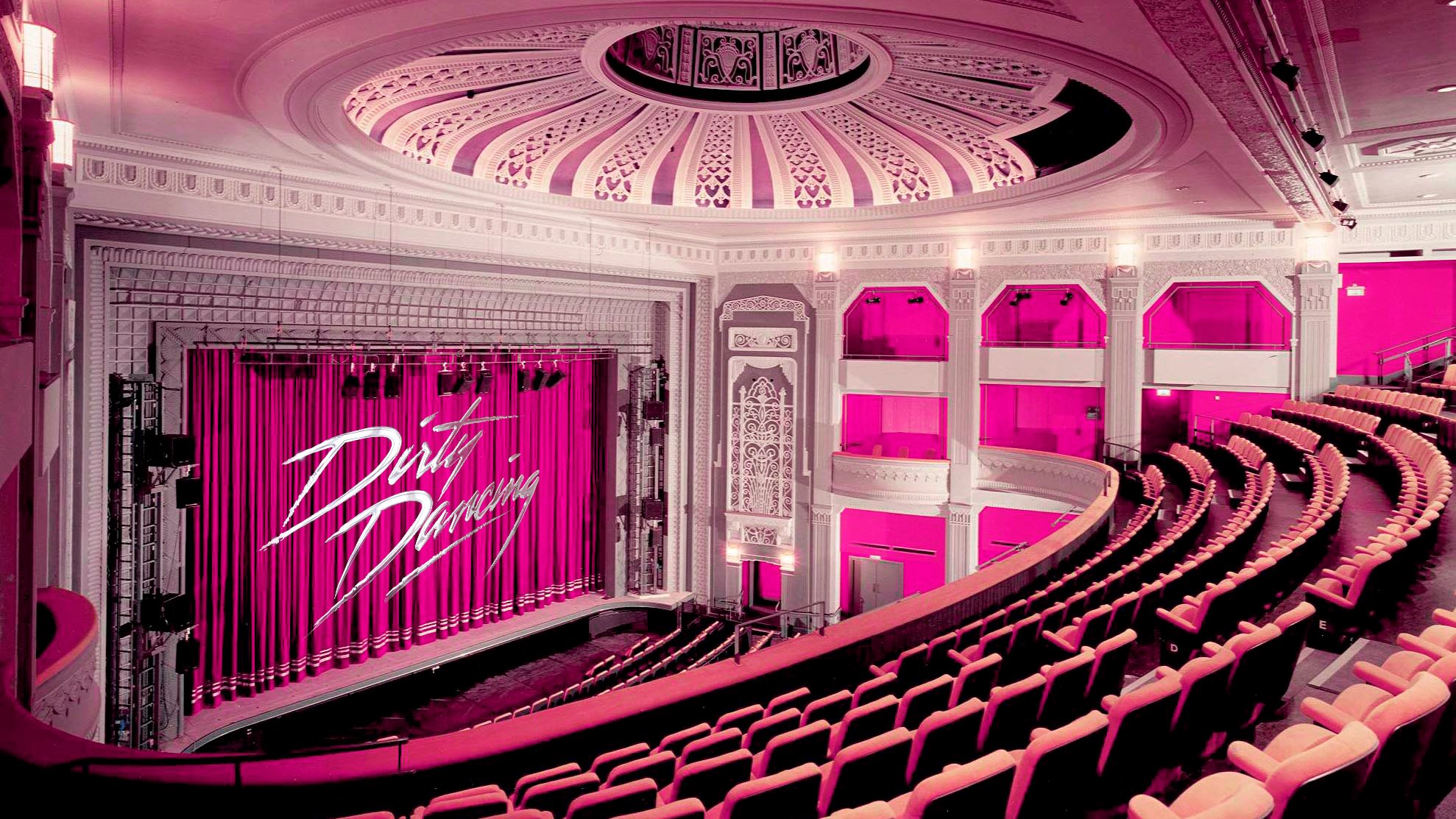 Dirty Dancing is one of those films that everybody has seen, at least a dozen times. And if you haven't, well, just HOW? It's a firm favourite of mine because it has all the elements you want in any sort of entertainment; it's fun, it's sexy and it's so easy to get swept up into. Seeing Dirty Dancing on the stage amplified these factors one hundred times over.
Where to begin in reviewing something I already have such a soft spot for? Well let's start at the beginning. The set. Oh the set! I am never not impressed with the staging and production of any show I see that makes its way to The Regent Theatre but it simply gets better, and I don't know how you could ever beat Dirty Dancing. What should have been a big obstacle for the stage production of Dirty Dancing is the sheer quantity of scenes and locations the production requires from the holiday resort Kellerman's where Baby (Katie Hartland) spends her summers with her family and consequently meets the dreamy Johnny Castle (Lewis Griffiths) the resident entertainment, to the holiday lodges, the staff quarters, the restaurant and even the famous lake scene where we see that lift. You can't not be impressed with the wildly clever use of the stage space and how the cast and crew seamlessly build and layer scenes from one to the next.
Set aside, it is the phenomenal cast that really bring the production to life. Now the shoes of Baby and Johnny are some big shoes to fill but Katie Hartland with those tight curls and Lewis Griffiths with, well, his tight… everything embodied Baby and Johnny and you would be forgiven for thinking you were seeing Jennifer Grey and Patrick Swayze back up on that stage (at least from my seat on Row L).
Whether you're a fan of Dirty Dancing or not you will no doubt be flawed by the dancing and singing from the entire cast. Carlie Milner playing Johnny supposed lover who finds herself in a spot of trouble while working at Kellerman's is the most fantastic dancer I have ever seen (and I come a family where we're big fans of Strictly) while Lewis Griffiths as Johnny is completely convincing as the smooth, skillful dancer who could have any woman he wants but he sees something in Baby that makes him see things in a new light as they explore their unlikely, unpopular relationship.
The stage production has everything you want and expect from the film that so many of us claim as our favourite  – Lisa's hula song, the lake scene, THE WATERMELON – but it brings so much more and it shows it off in a whole new light and really brings it to life. I can confidently say that is my favourite theatre production I have ever seen as it was so exciting and electric. I didn't want it to end. The sign of any good production for me is how I feel afterwards and of course it had me singing along to the sound track on the way home from the theatre and I'm already setting some time aside over the weekend to watch the film for the umpteenth time.
Dirty Dancing On Stage is at the Regent Theatre until Saturday 12th November. Tickets are available online or via the box office.